---
---
A few concepts that are being reworked. This particular design will eventually encompass hibiscus blossoms, a Gecko, a butterfly, and rippled blue or green stained glass as a backing. Its approximate height will be 20″. This design is particularly tricky as leaves and branches behind the main design elements have to recede into the background while at the same time reinforcing the visual flow of the piece. If there are too many branches, or too many leaves, the simple beauty of the glass may be covered up. And a suitable frame for the entire work is still a challenge.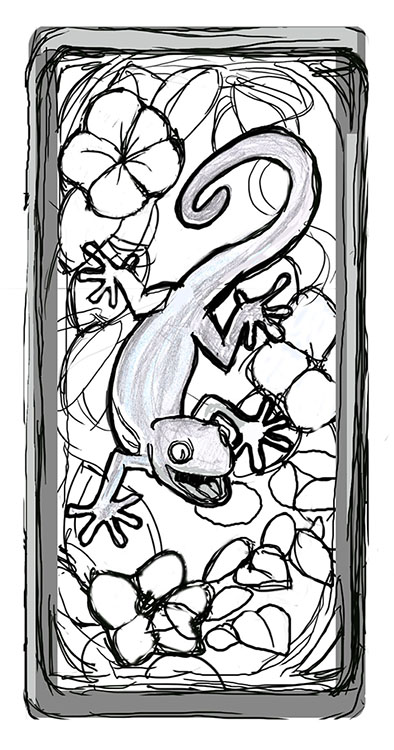 This may be the first shadowbox piece we produce.
---
---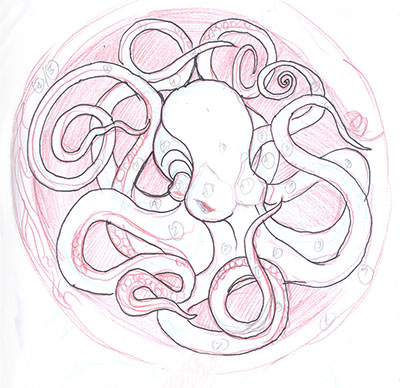 The initial sketch of an octopus design is finally finished. And it still needs quite a bit of work. While I like the overall composition, the tenticales still need refinement. I imagine the piece on a piece of rippled orange stained glass, or perhaps on a bed of aqua blue flattened marbles. This is a design done for the simple love of the elegant, flowing lines of the piece. I don't have a particular client, genre or motif in mind.