---
---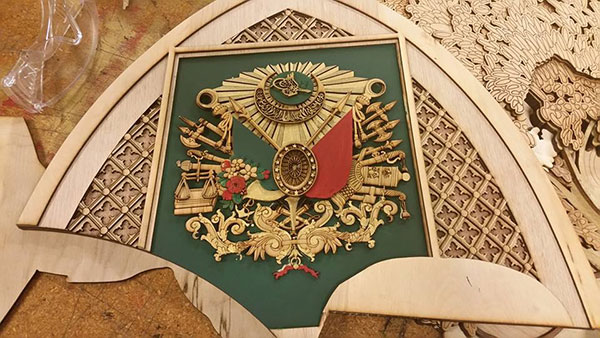 This intricate piece of design work is an iteration of the Great Seal over the North Entrance to the Grand Bazaar in Instanbul! The insane level of detail that went into the piece was downright carpal tunnel inducing. It was finished with flat green paint as the background and a high density golden metallic paint for the raised finish.
---
---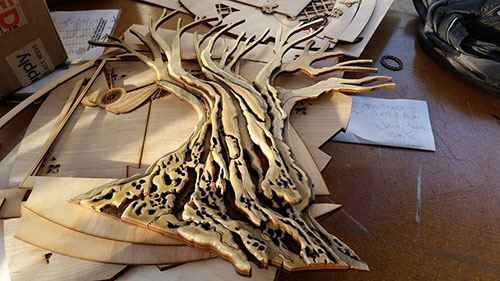 A recent commission has given me the opportunity to explore recreating the organic undulations of ancient trees. Created with layers of laser cut and then hand tooled poplar, this is my first attempt at an olive tree. With the final installation being 4′ by 8′, I'm getting to experiment on a scale I rarely get to work with.
This tree will eventually become one of 9 separate pieces that can be broken down for shipping and reassembled at the installation site.